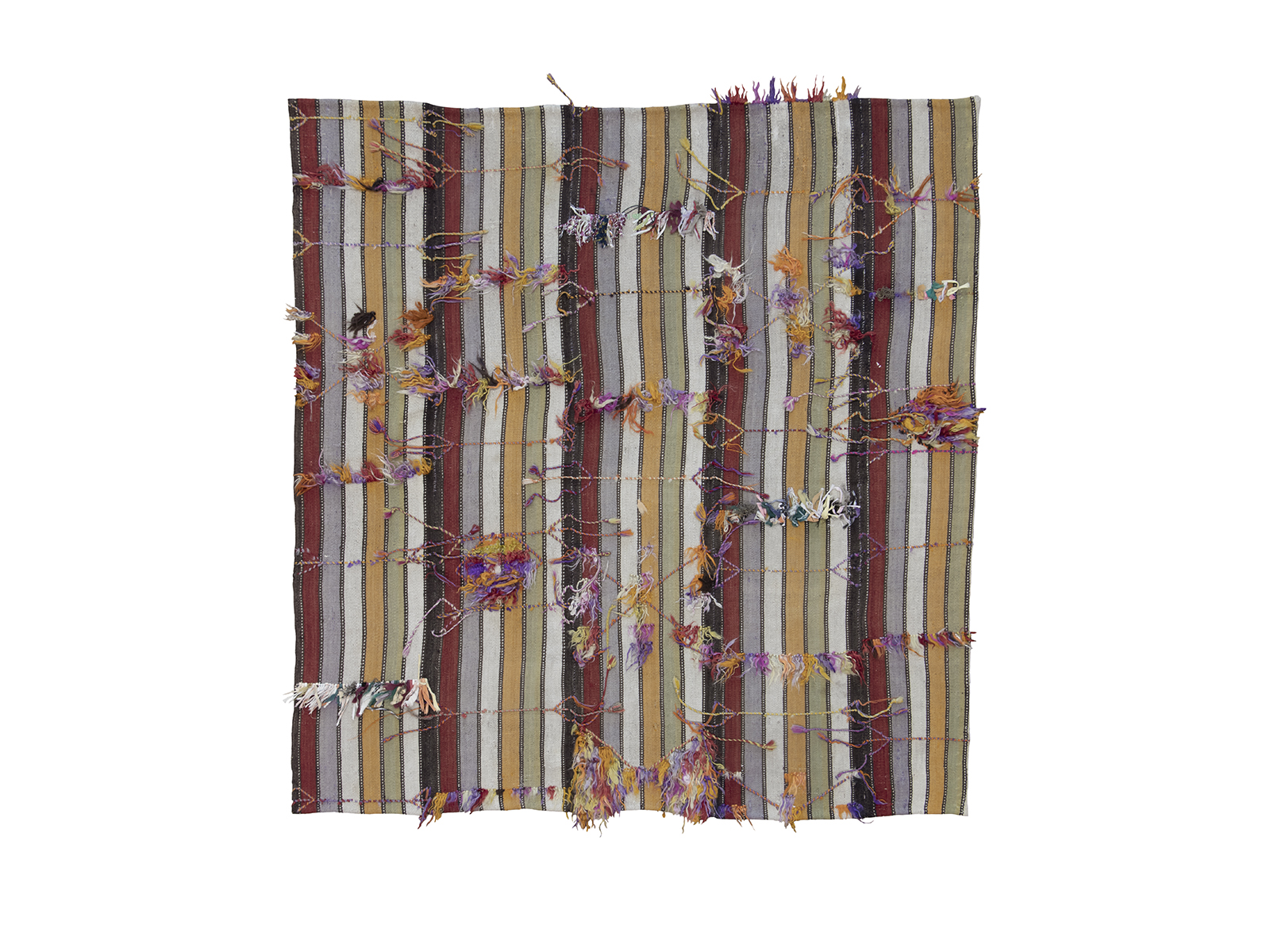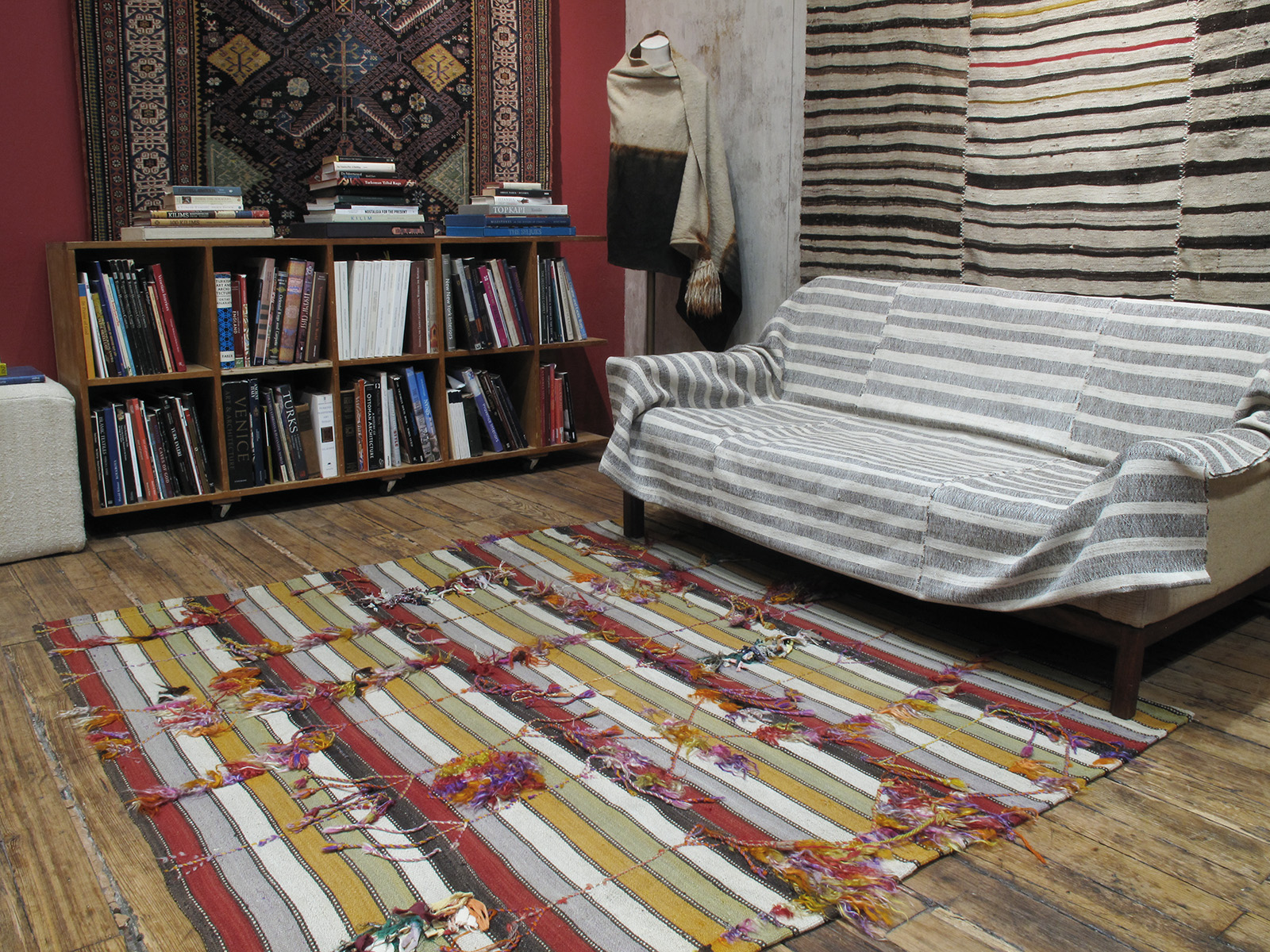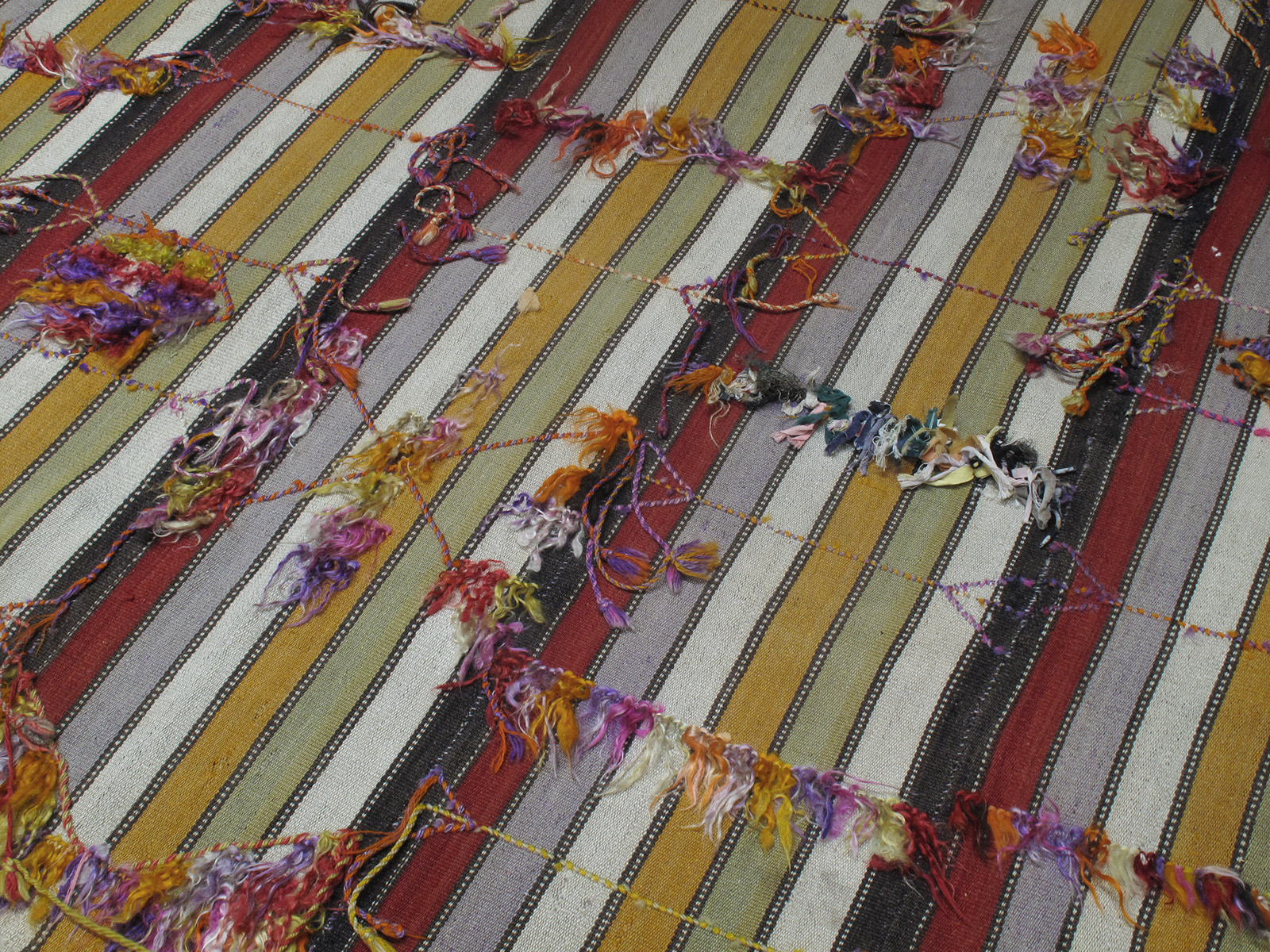 "Jajim Pardah"
5'10" x 5'7" (178cm x 170cm)
Turkey, Central Anatolia: Mid-20th Century
Flat-weave, with knotted poms: wool, angora, cotton rag
A great tribal wall hanging or tent divider from one of the Kurdish groups in Central Turkey, consisting of a colorful flat-weave in "jajim" technique and tufts of angora and pieces of cotton fabric, tied as good luck charms, arranged in an interesting pattern. Sturdy for floor use but perhaps in low traffic to better preserve.

Click for full description and details.