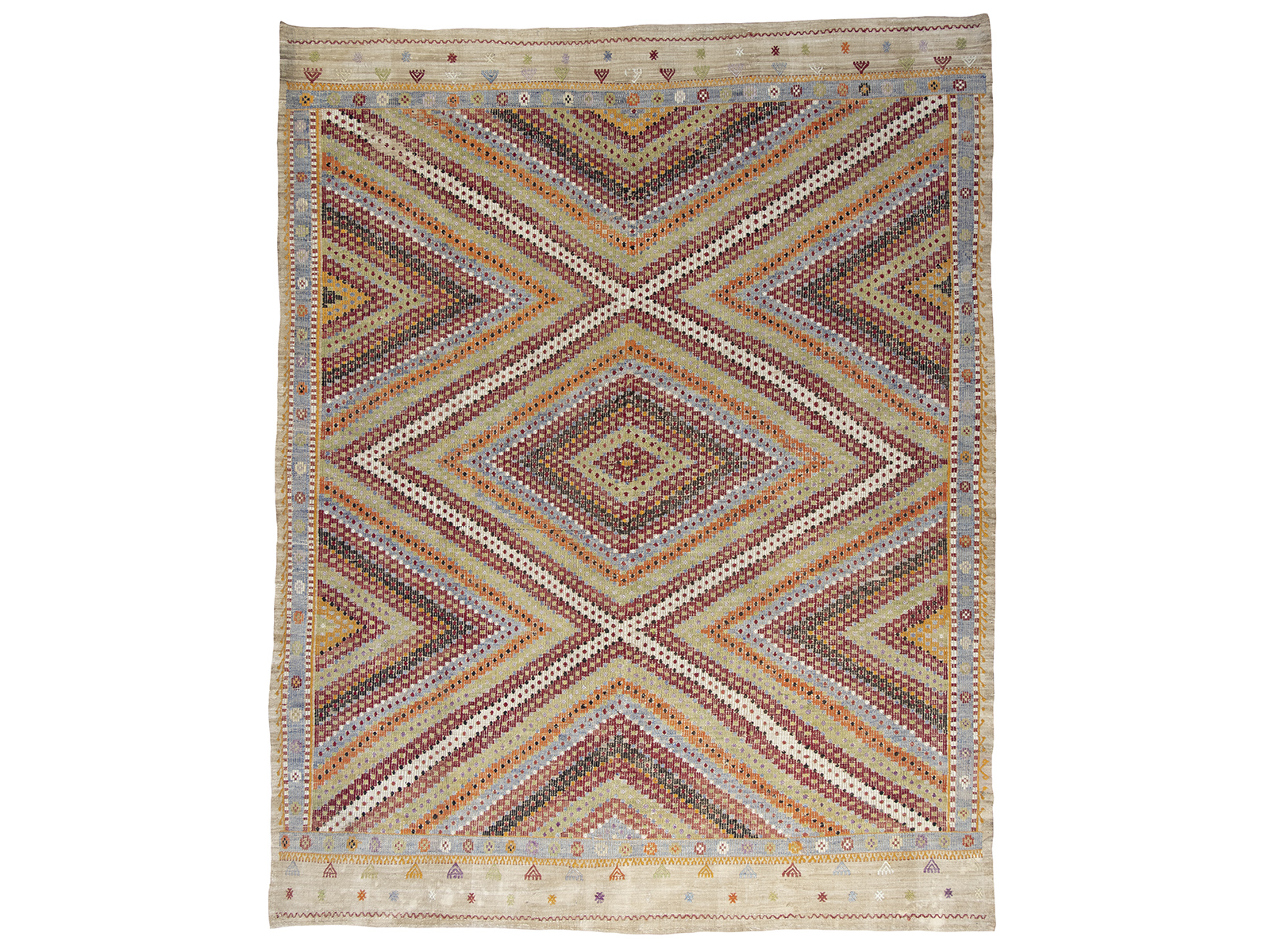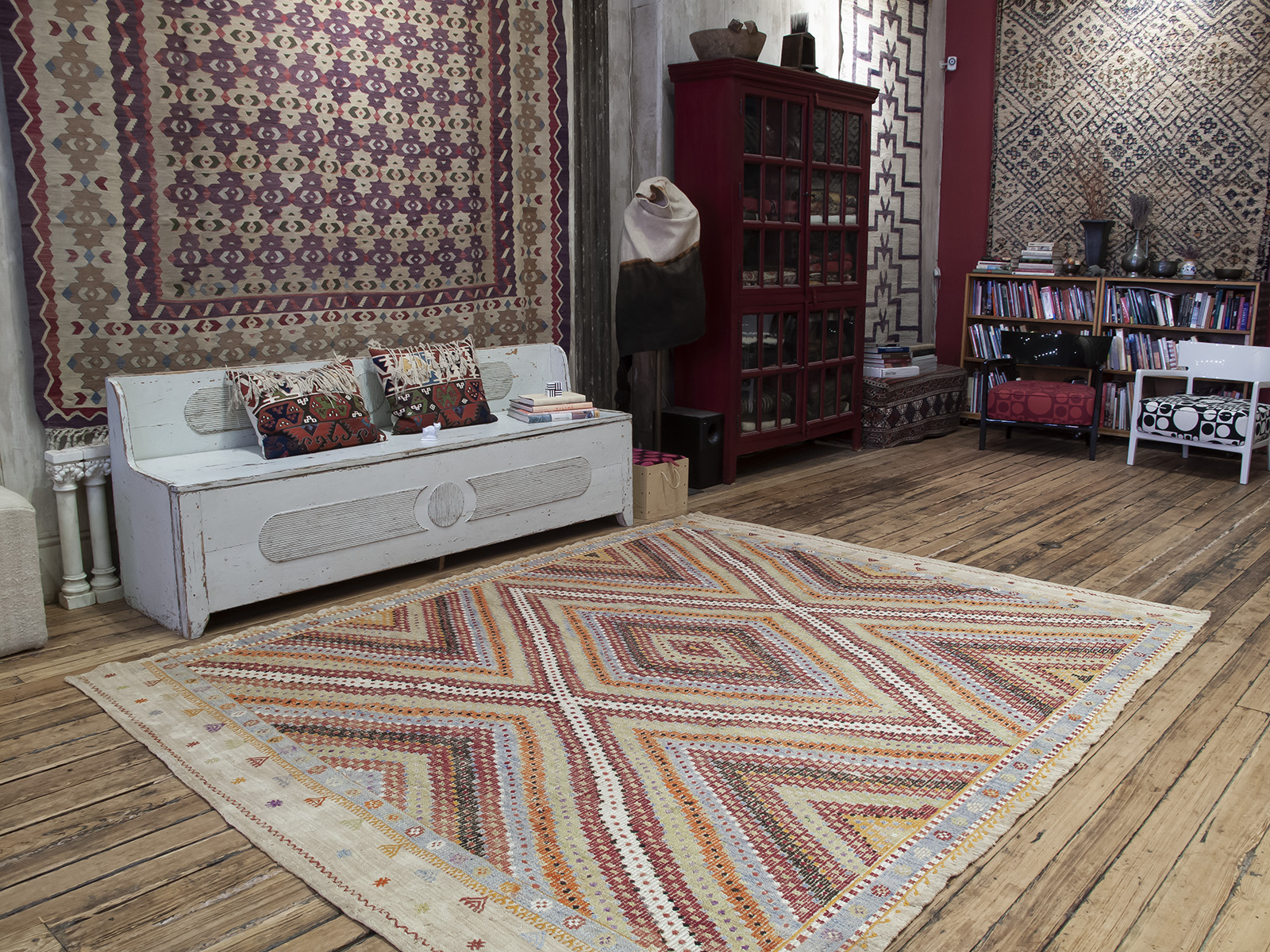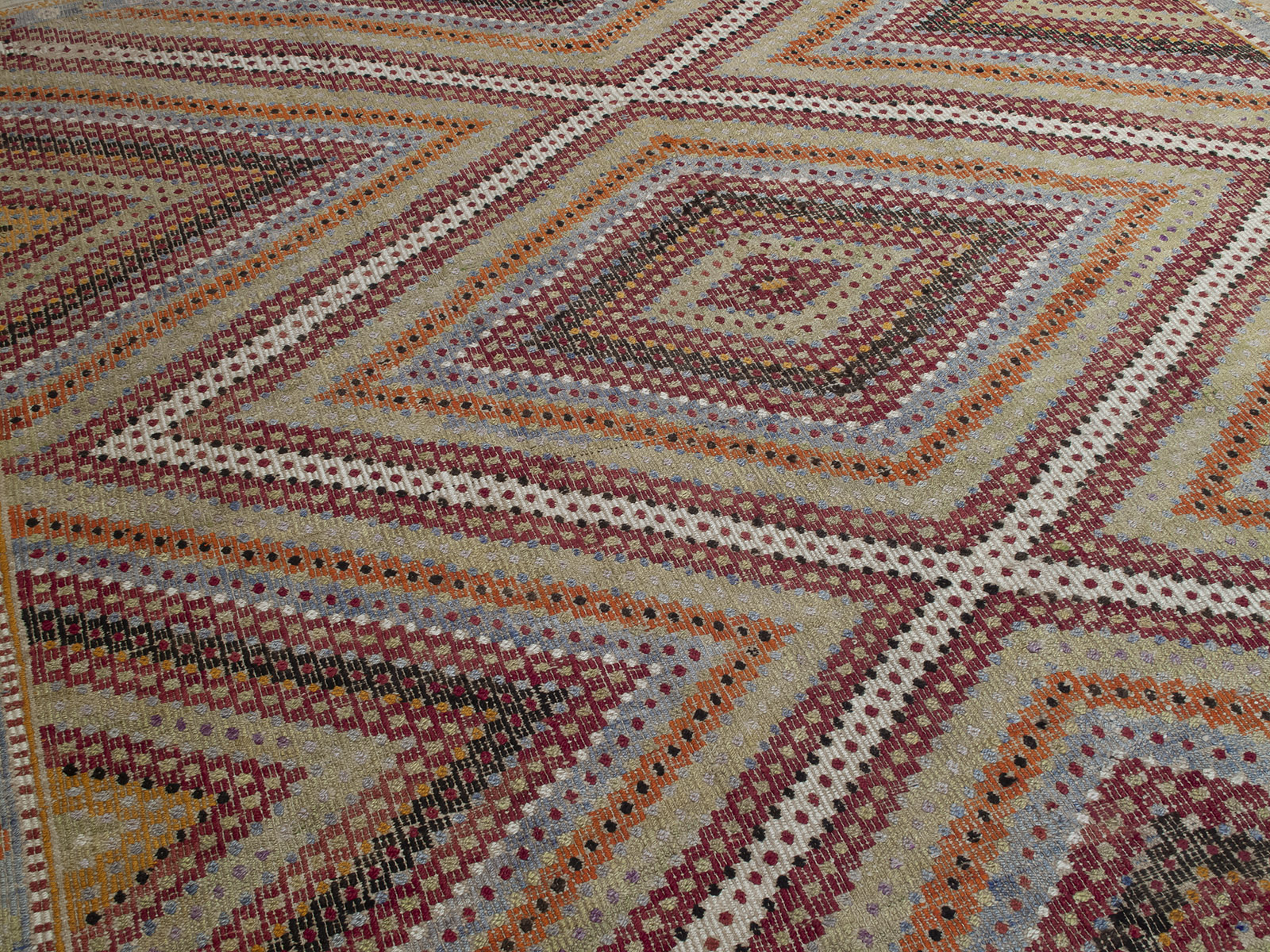 West Anatolian "Zili"
7'4" x 9'3" (224cm x 282cm)
Turkey, Western Anatolia: Late 20th Century
Flat-weave (kilim), "zili" brocading technique: wool, cotton
A tribal flat-weave from Western Turkey, woven in the intricate "zili" brocading technique, featuring a simple design of multicolored concentric diamonds. The lively color palette has mellowed nicely with age.

Click for full description and details.