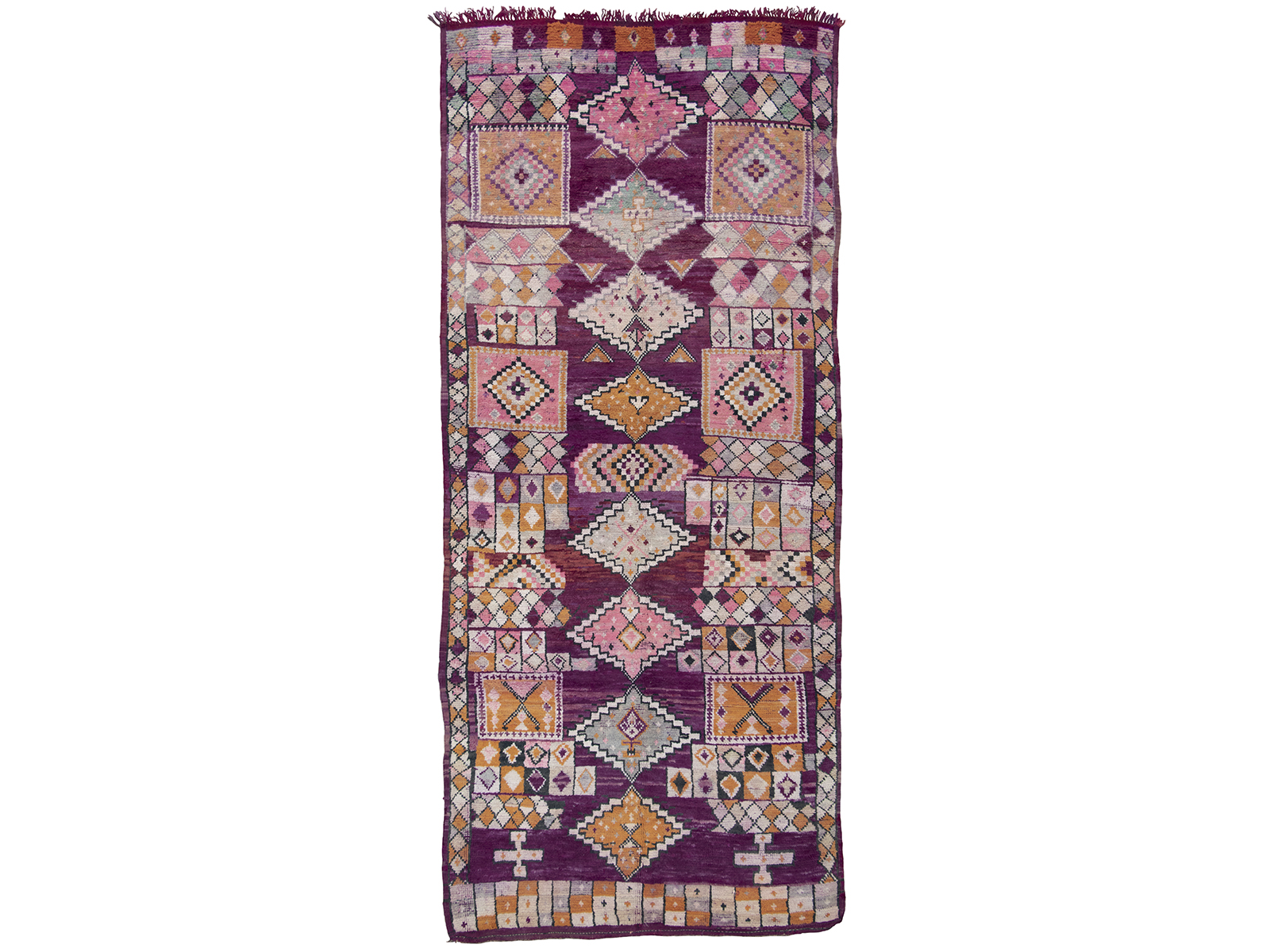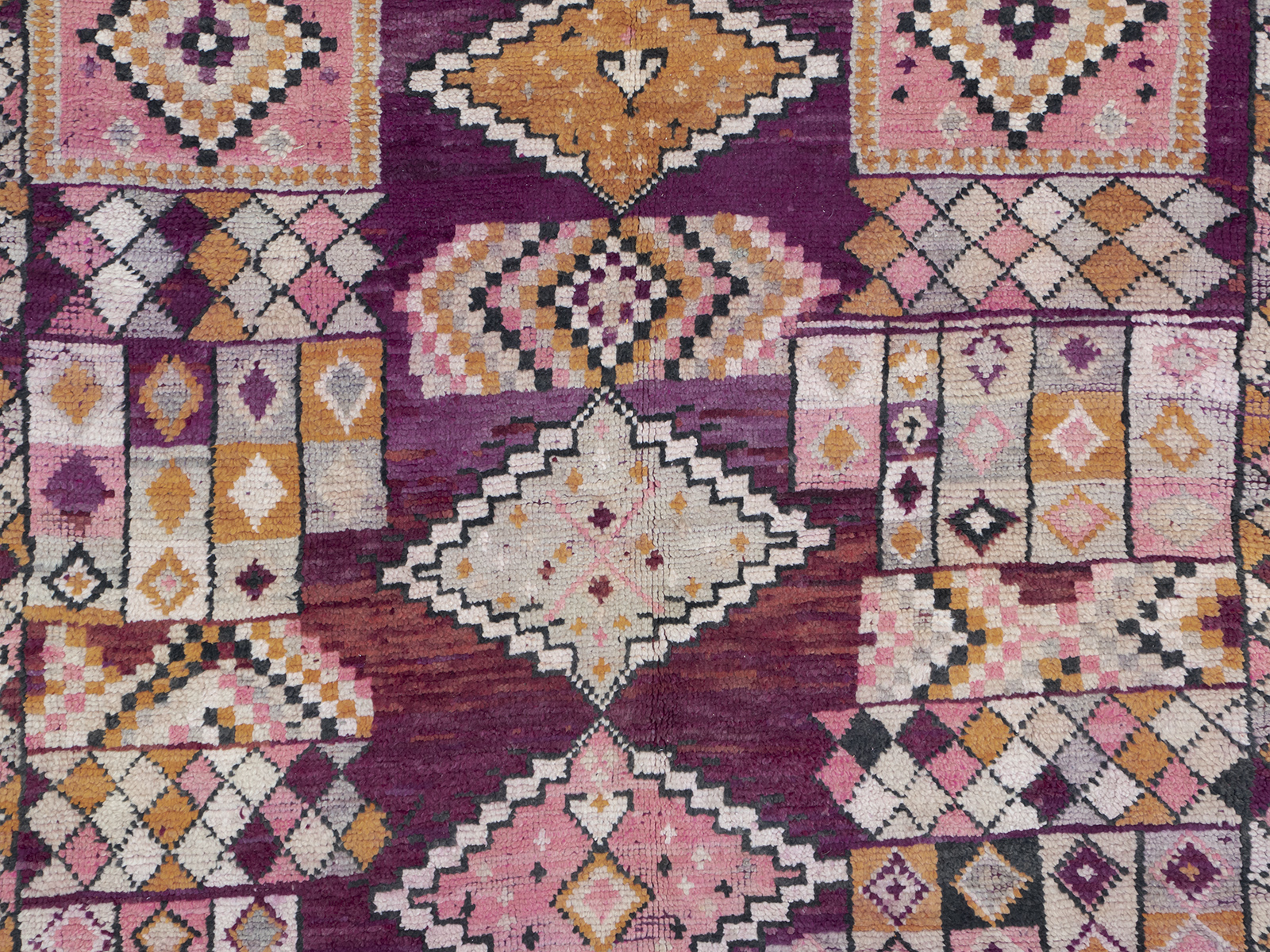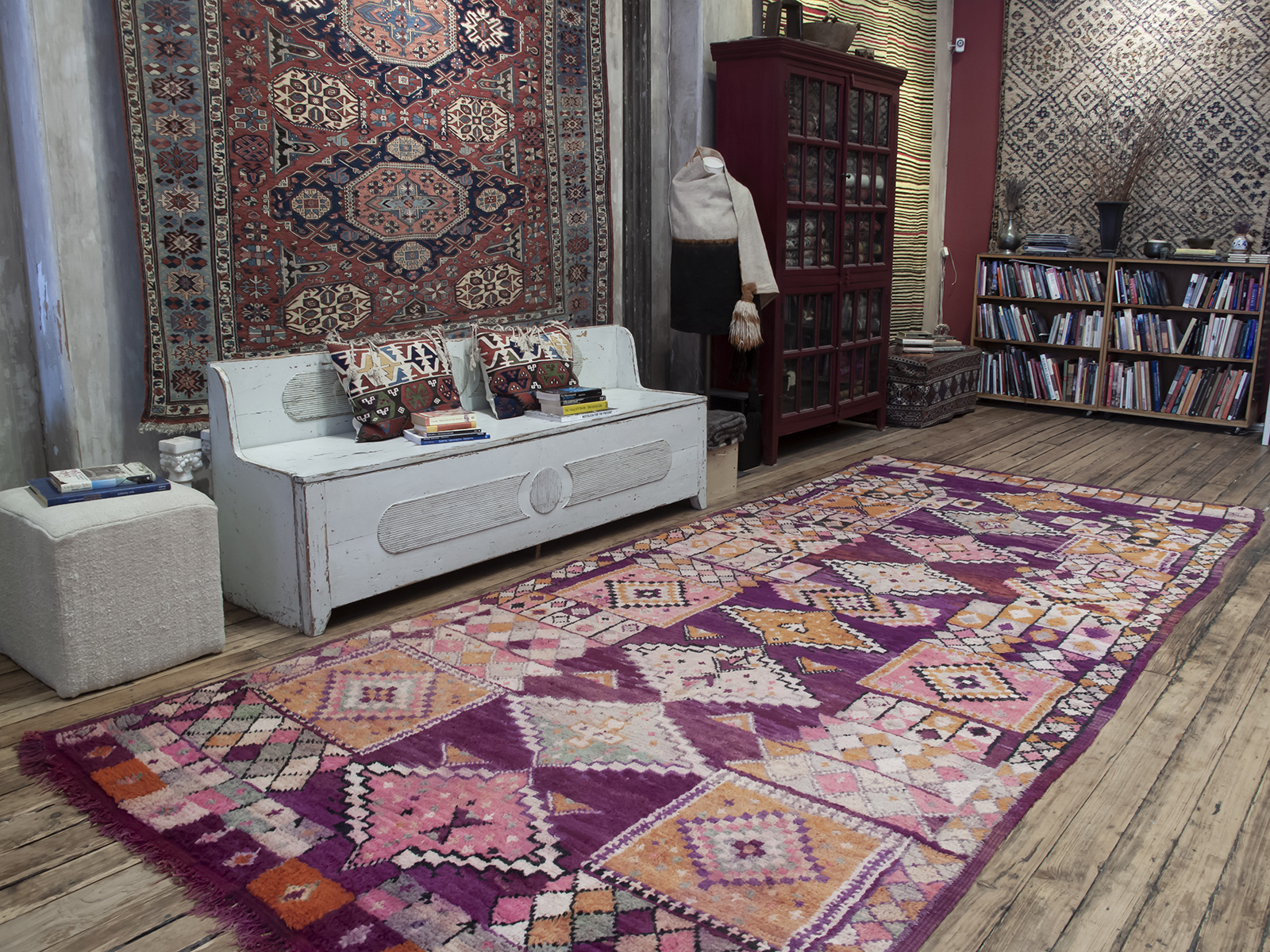 Beni Zemmour Berber Carpet
6'2" x 14'4" (188cm x 437cm)
Morocco
Knotted pile: wool
A fine and fairly old example of Moroccan Berber weaving from the Beni Zemmour, who inhabit the region north of the city of Boujad, in the western foothills of the Middle Atlas Mountains.

A complex design, beautifully preserved in original colors - impressive size for a Berber carpet.

Click for full description and details.