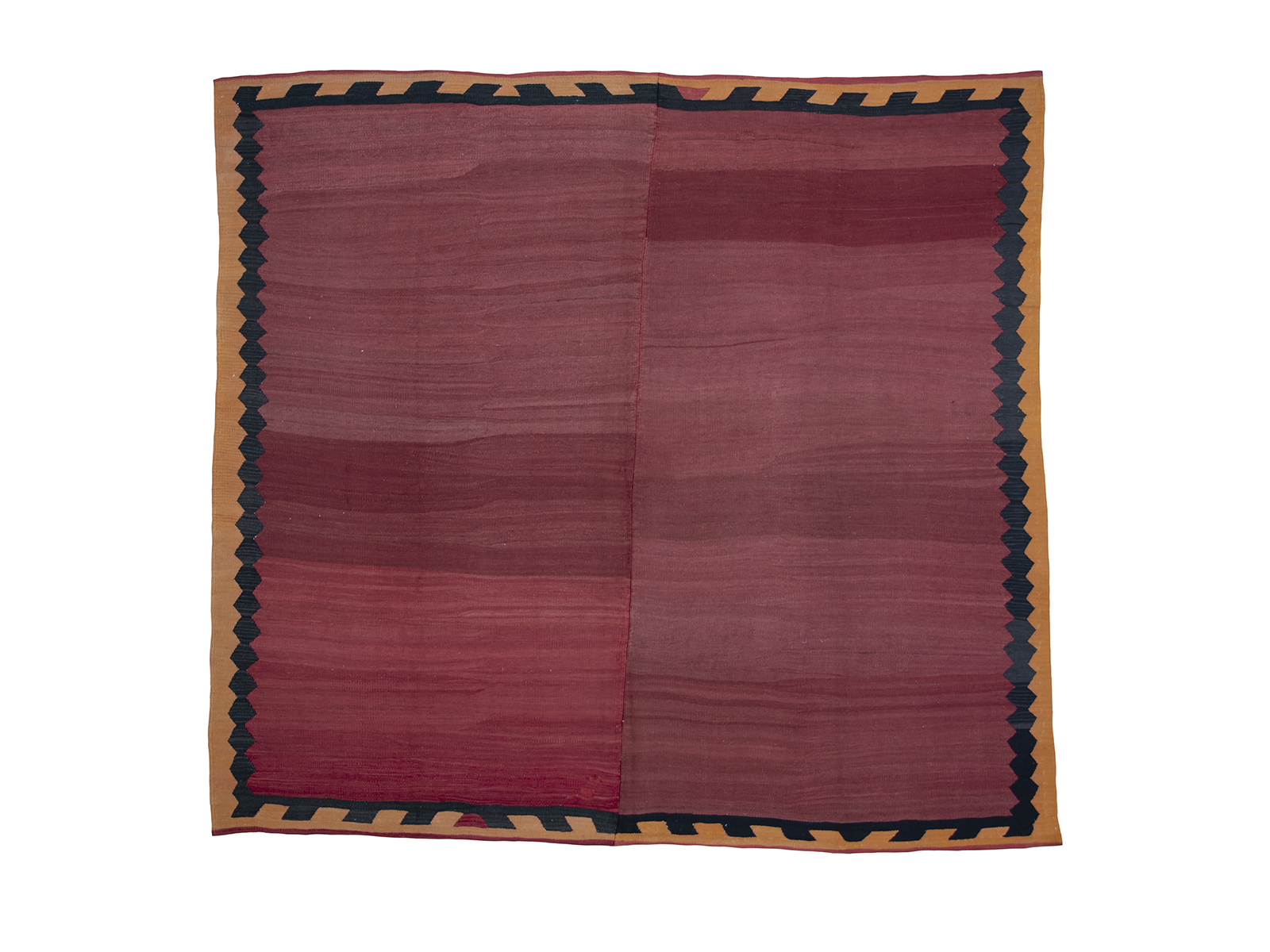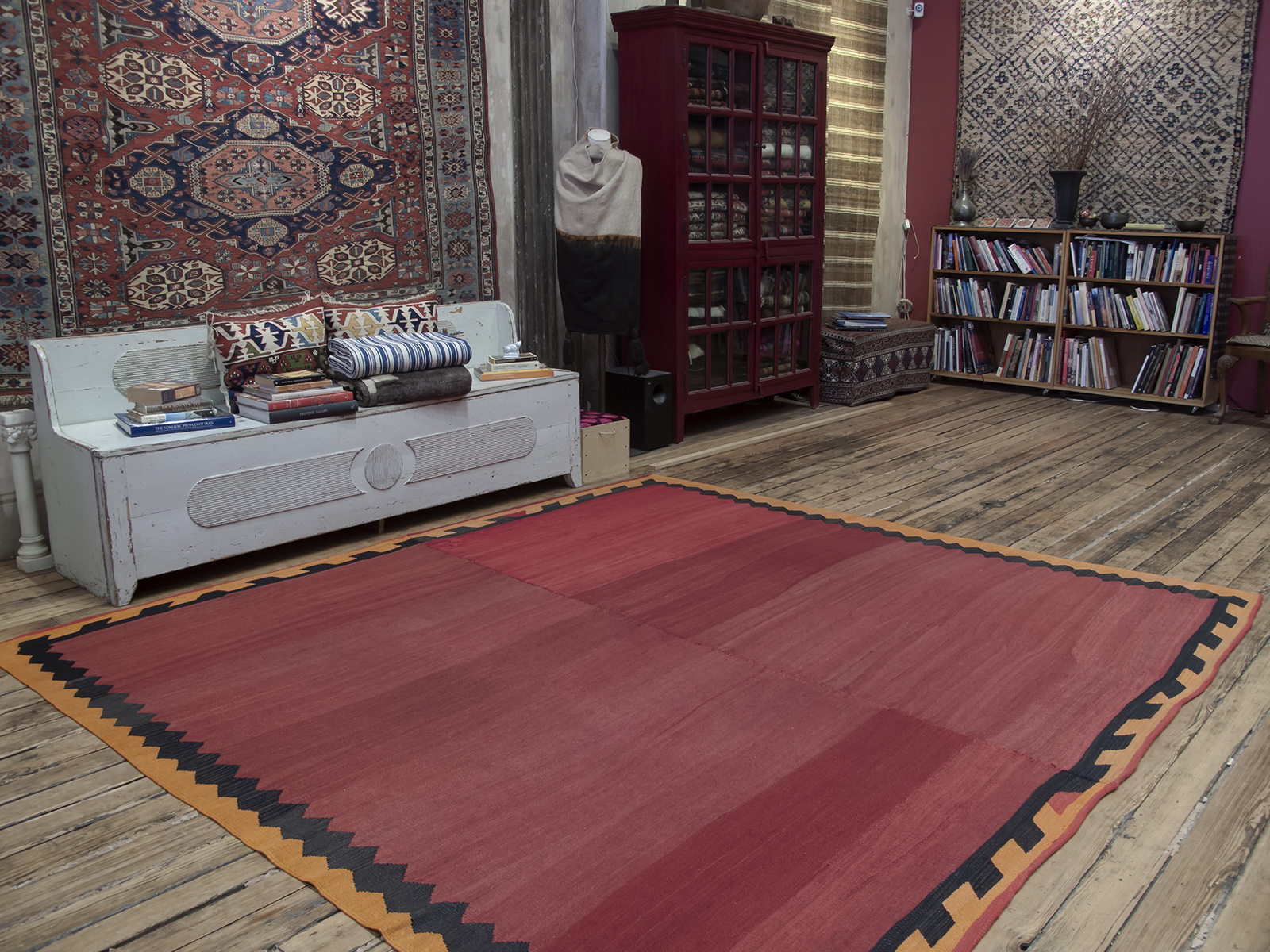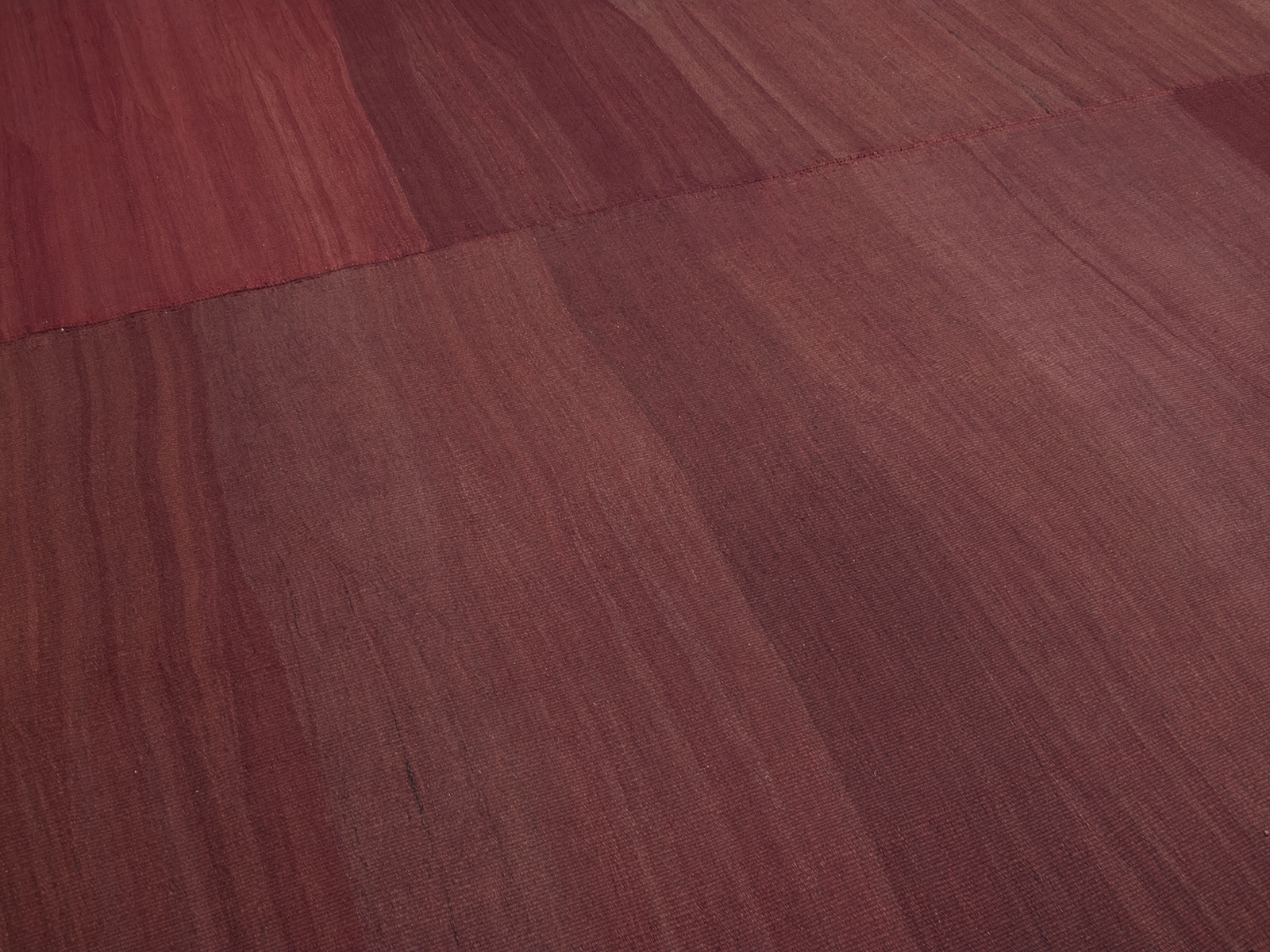 "Ru-Korsi"
9' x 8'5" (274cm x 257cm)
Iran, Northwest Persia: Mid-20th Century
Flat-weave (kilim): wool
A large tribal kilim from the vicinity of Bidjar in Persian Kurdistan, woven in two symmetrical halves and joined with a seam in the the middle - a simple old weaving with great modern/minimalist appeal.

Such kilims are referred to as "ru-korsi", a cover for the "korsi", a low table with a charcoal brazier underneath providing heat, a traditional item of furniture around which the family or guests gather for meals and conversation.

Click for full description and details.