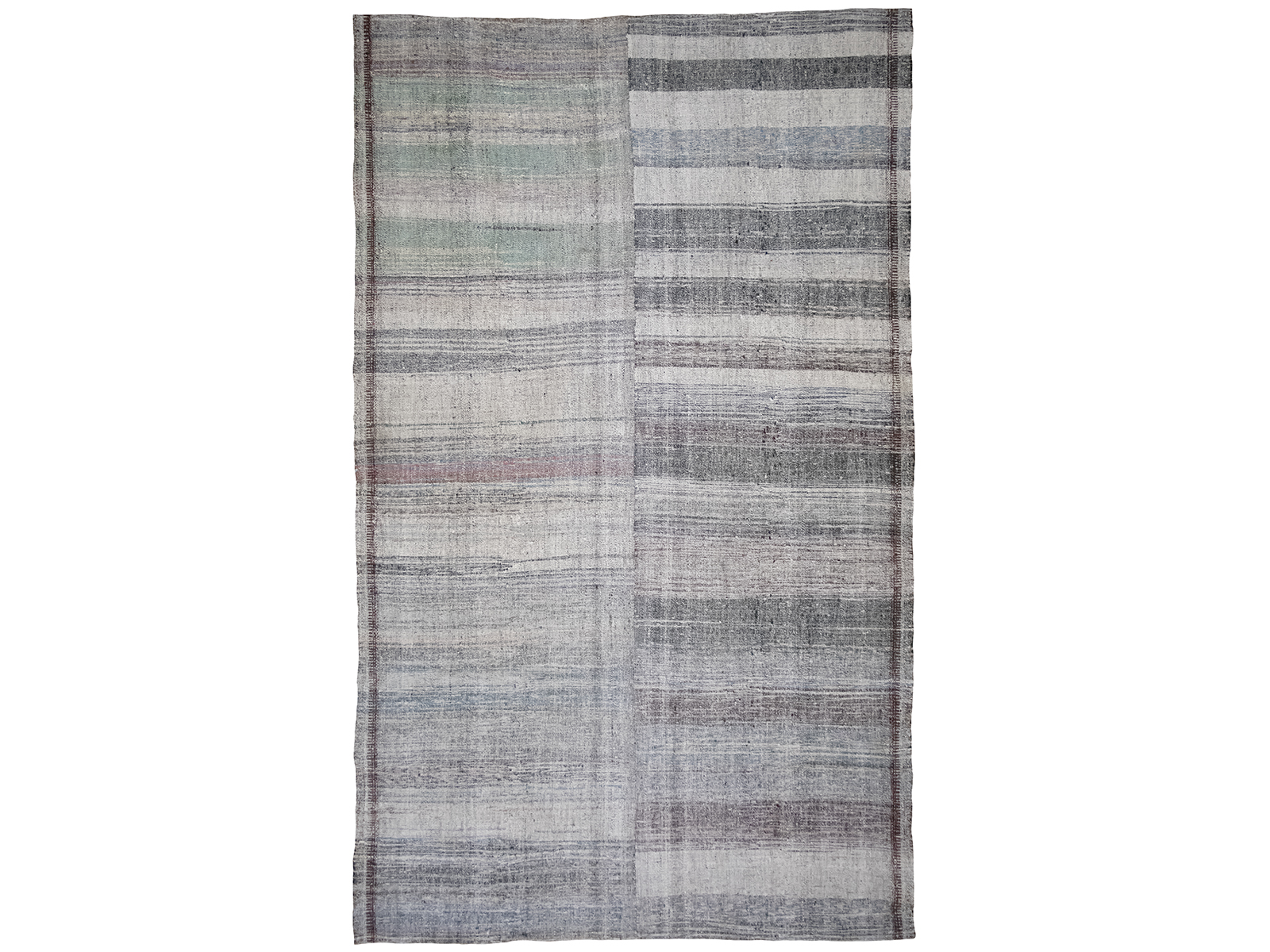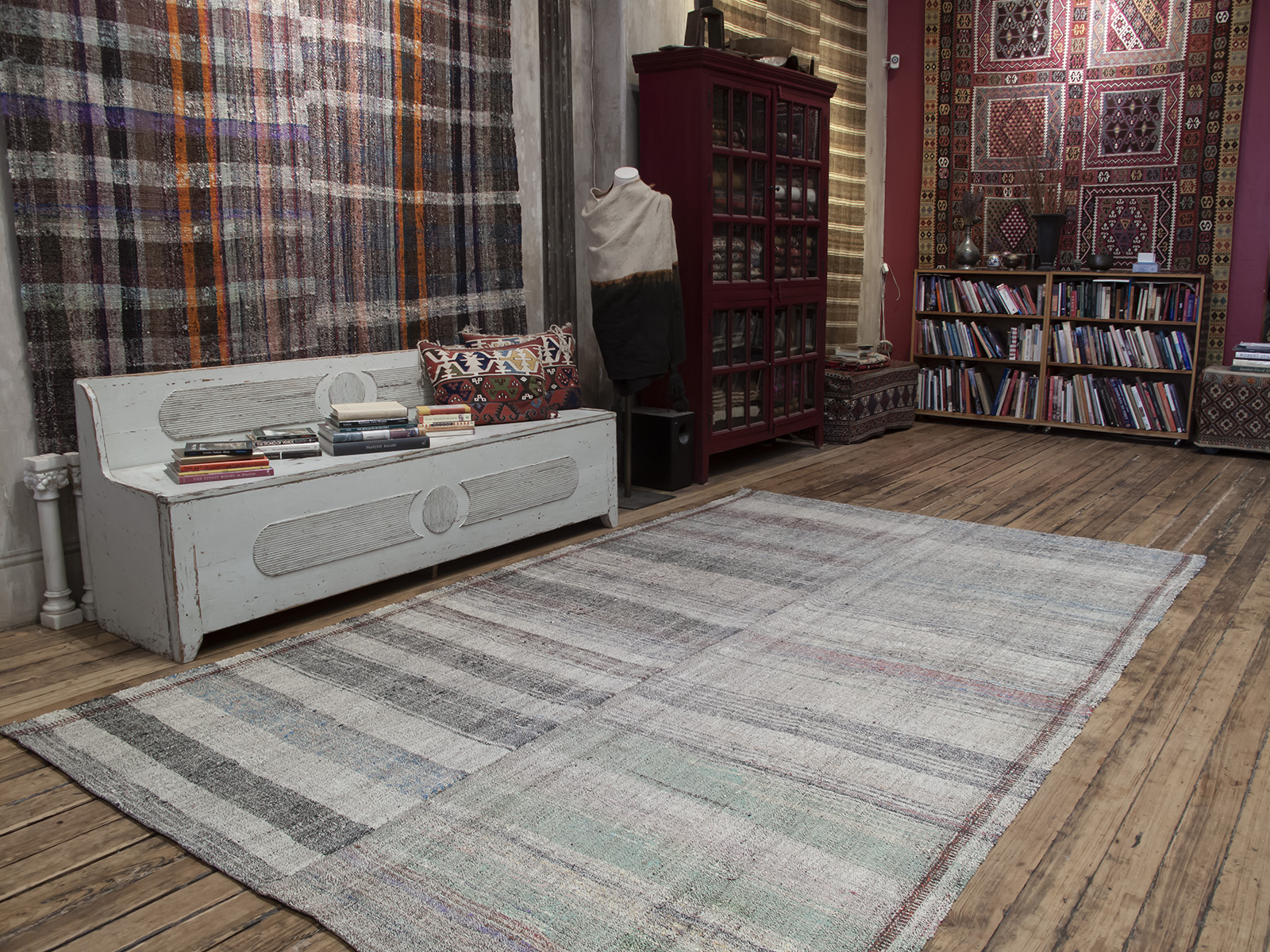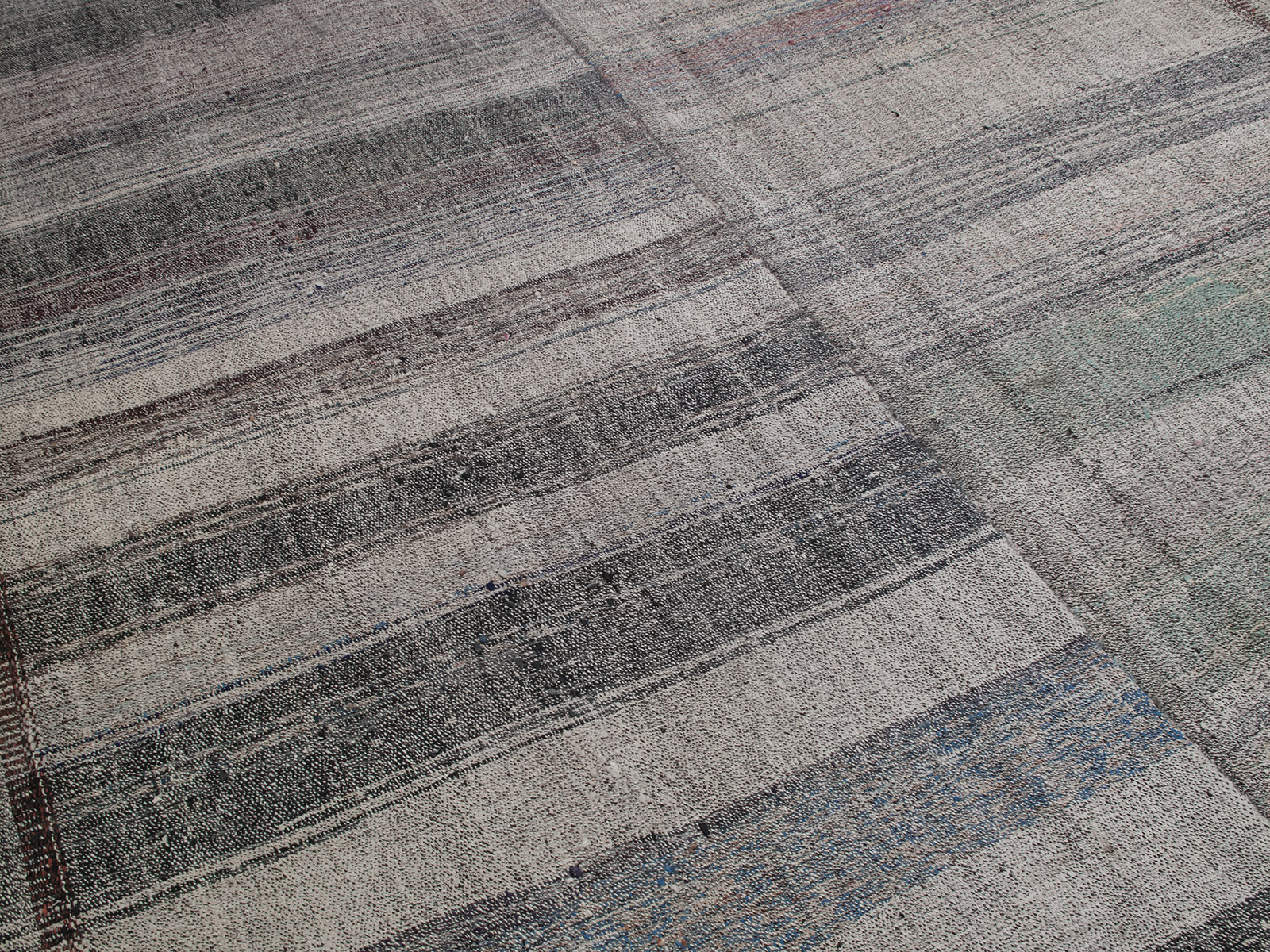 Pala Kilim
6'9" x 11'2" (206cm x 340cm)
Turkey, Central Anatolia : Late 20th Century
Flat-weave (kilim): goat hair, cotton, cotton rag
An old flat-weave from Central Turkey, woven with an ingenious mixture of colorful cotton rag and goat hair, used as a sturdy, everyday floor cover in the weaver's household. It consists of two panels woven on a narrow loom and seamed together in the center.

Great modern appeal with its harmonious color palette and simple authenticity. This is a particularly nice example with rare large proportions.

Click for full description and details.