On Hold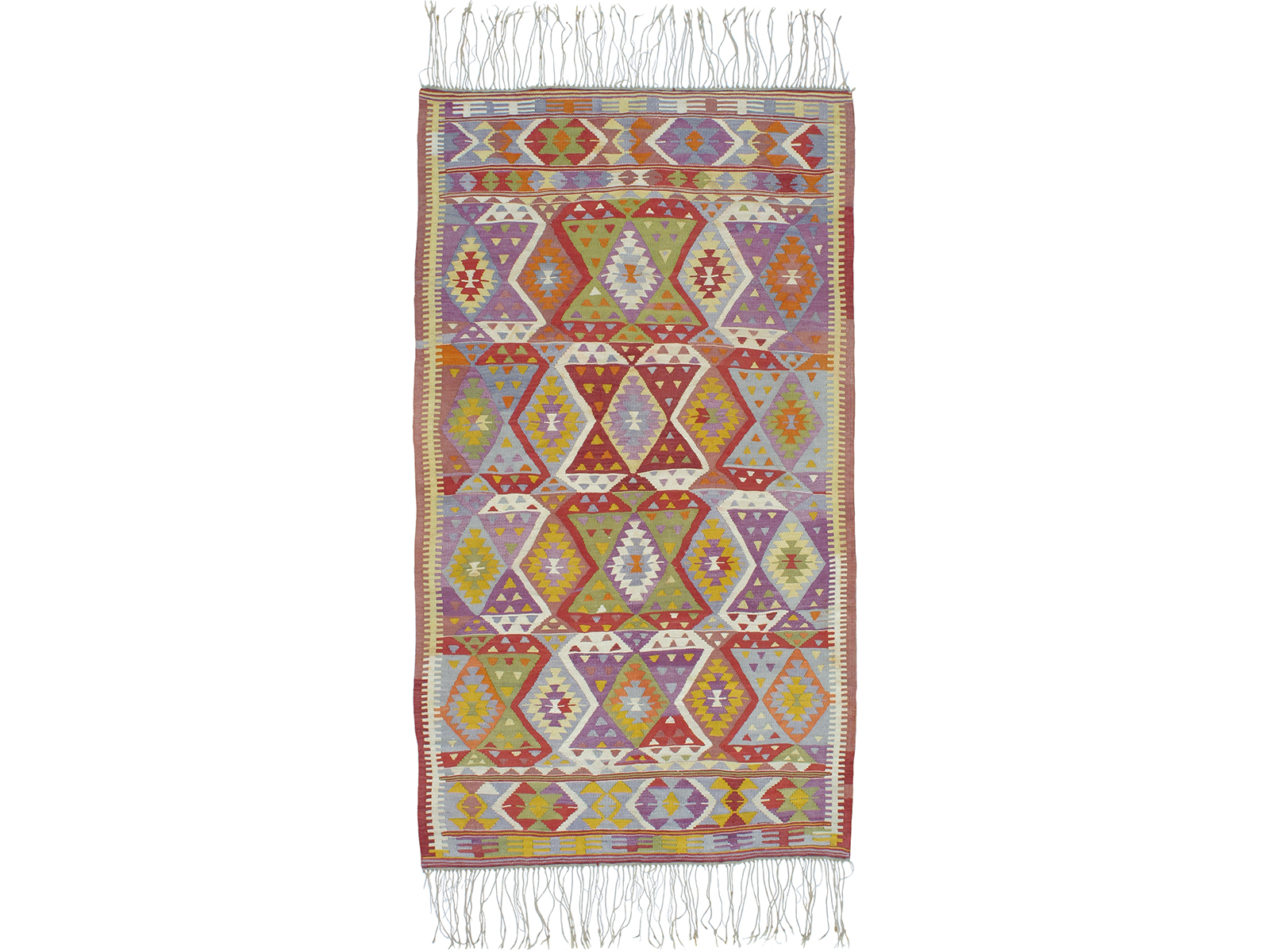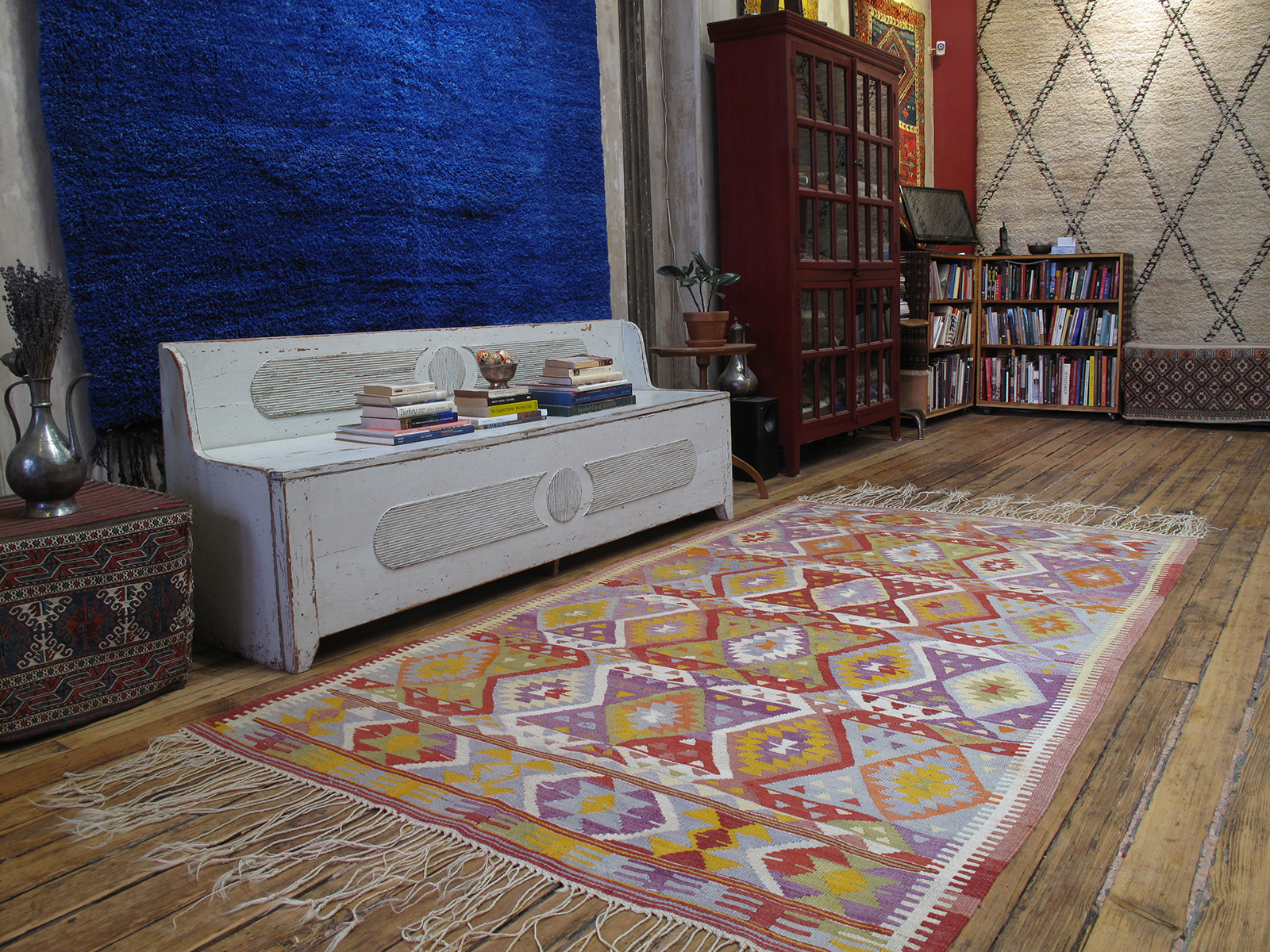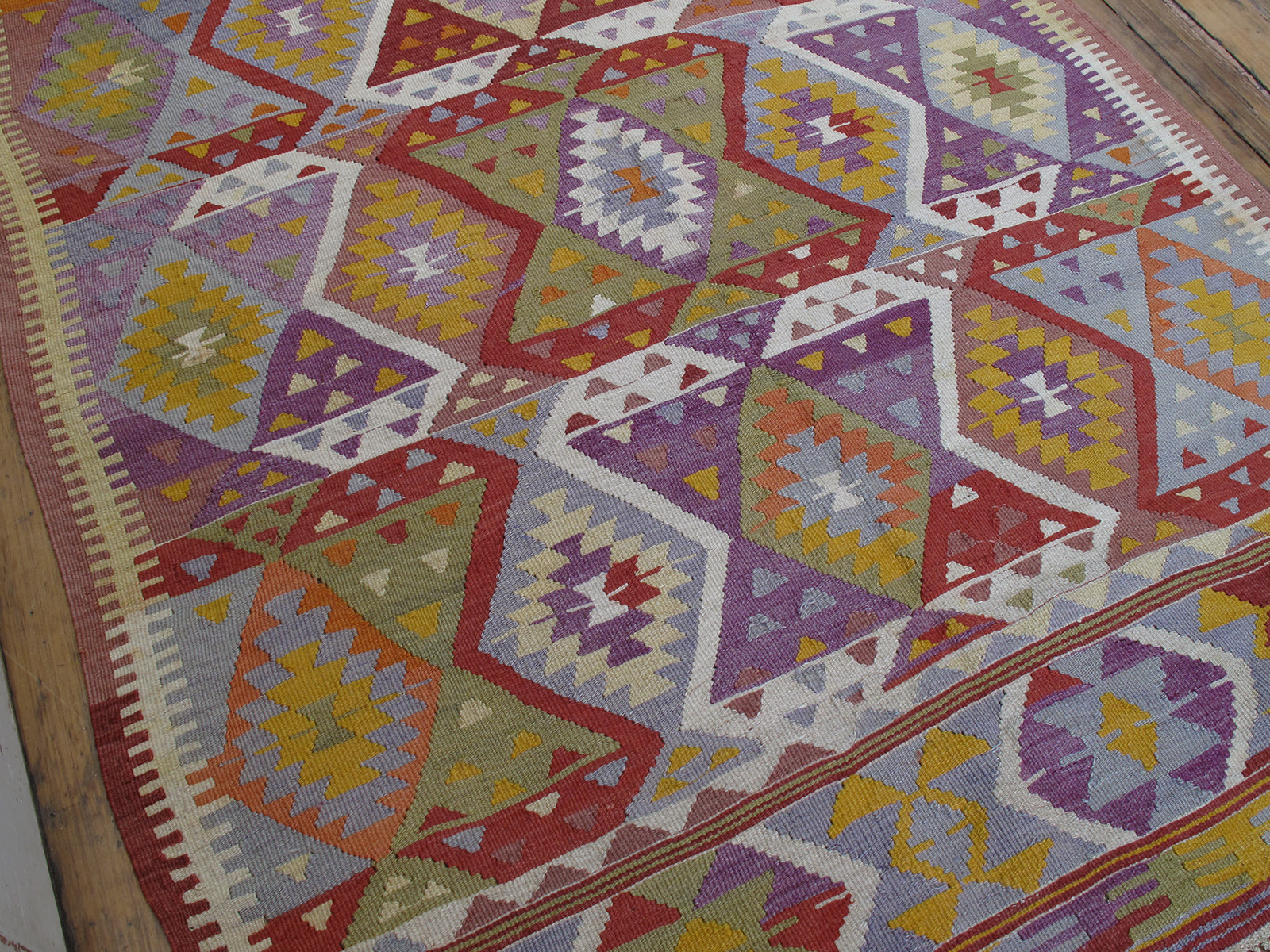 South Anatolian Kilim
5'1" x 9'2" (155cm x 279cm)
Turkey, Southern Anatolia: Late 20th Century
Flat-weave (kilim), slit-tapestry technique: wool
A little gem of a kilim from the Western Taurus Mountains along the Mediterranean coast in Southern Turkey - a type attributed to the Barak Turkmen tribes.

With lovely colors and a very creative interpretation of this classic design, this kilim was clearly a very special piece for its weaver. It has survived in pristine condition.

Click for full description and details.